Your Point Of Power Is In The Present
It's Not In The Distant Past, Nor Is It In Some Vague Uncertain Future...
It's Happening Right HERE... And Right NOW!

Self-Empowerment

Self-Improvement

Self-Awareness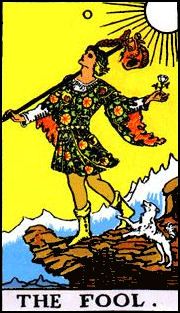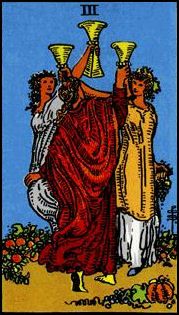 Let The Ancient Wisdom Of The Tarot Illuminate Your Path In Life...


Hello and Welcome!
My name is Daisy Drew....
Here's a little bit of background information about myself:
I've been an ardent, passionate student of The Tarot for over ten years now, and I just LOVE! LOVE! LOVE! to give personal readings! And while I have no formal instruction or academically-certified training to speak of, I've had the great joy and privilege of interpreting the Tarot for an ever-growing circle of friends, relatives, co-workers, etc.


I base my spiritual beliefs and ideas (in part) on the teachings of the late, great author Jane Roberts - a truly
magnificent writer who was not only a psychic and literary pioneer, but was also one of the first known personalities to channel a multidimensional, "non-physical entity" named Seth. Her numerous and well-documented metaphysical exploits have inspired millions of readers from around the world to (literally) change the course of their lives!

The basic crux (or practical philosophy) of the Jane Roberts/Seth material is simple. We "mortal earthlings" create physical reality through our own individual beliefs, thoughts, desires and emotions. That's why it's so important to stay focused and productive in life. Dwelling too much on negative events and past mistakes, or conversely, feeling excessively worried and anxious about the future will only lead to depressive, apathetic, and unhealthy states of mind.
| | |
| --- | --- |
| If for instance, you feel helpless to change your current circumstance, or if you think you have absolutely no control over your immediate environment, then having a constructive session with a Tarot Advisor can often bring you fresh insights and renewed clarity. It will also afford you the golden opportunity of looking at a situation in a completely different light - and that can sometimes be the trigger needed to get you out from under your present state of indecision, loneliness, loss, or regret. This is especially true when it comes to love and all matters of the heart. | |
But first, you must have a strong desire to transcend those old (and tired) life-patterns - and equally as important, to embrace the new, more positive structures. And I know you can do it!! So join me, won't you? Together we'll explore your personal issues on a conscious level, and (hopefully) work to find a more gratifying solution!


Special Pricing: Get One Email Question Answered, In-Depth, For Only $4.00!


(If reading/inquiry is for someone other than yourself, please let me know the details...thanks!!)
Unfortunately, I might not always be around when you need some specific guidance or counsel - and if I'm not, just click the "Request An Appointment" button below, and I will gladly make myself available at your earliest convenience.


*I Use A Traditional, 78-Card Rider-Waite Tarot Deck For All My Readings


Important To Note: If you're looking for a psychic or empathic Tarot Card Reader, then I'm definitely NOT the advisor for you. I can't give you timelines, time-frames or timestamps, nor can I tell you what your Uncle Steve's favorite color is. There are many, many gifted professionals on this site who offer those particular services - I just don't happen to be one of them. However, if what you're looking for is a sensitive, instinctual, and compassionate Reader - one who believes, at least when it comes to the Tarot that "Every Picture Tells A Story" and who, moreover, has a genuine concern for the needs of her clients, then please, by all means, feel free to give me a call, and I will try my hardest to help you in whatever way possible.

Have A Wonderful Day!"

And Don't Ever Forget...

| | | |
| --- | --- | --- |
| You Are An Award Winning | | Human Being! |