| | |
| --- | --- |
| | ADD YOUR PRODUCT INFO HERE |
| | ADD YOUR CONDITION HERE |
| | ADD YOUR PACKAGE SIZE HERE |
| | ADD YOUR COMPANY HERE |
PLEASE ASK ALL QUESTIONS PRIOR TO BIDDING. COMBINED SHIPPING IS AVAILABLE . PLEASE WAIT FOR A COMBINED INVOICE PRIOR TO PAYING TO RECEIVE THE COMBINED RATE.

PAYMENT IS DUE WITHIN 7 DAYS OF AUCTION END. IF YOU NEED MORE TIME PLEASE CONTACT ME.

ALL SALES ARE FINAL UNLESS I HAVE MADE AN ERROR OR ITEM RECEIVED WAS NOT AS DESCRIBED.
RETURNS IF ACCEPTED MUST BE SENT BACK WITHIN 7 DAYS OF RECEIPT OF ITEM. REFUNDS WILL BE GIVEN FOR ITEM ONLY. NO SHIPPING COSTS WILL BE REFUNDED. ANY ITEMS DAMAGED DURING TRANSIT MUST BE SENT BACK WITH A TRACKING NUMBER TO RECEIVE A REFUND FOR THE ITEM.
Template designed by justonemoreanimation.com
Below is your store header
Designs by justonemoreanimation.com
Below are 2 different logos for both sizes for you to choose from. You can keep them all, I just wanted to give you some choices. :-) Just right click and save to your computer.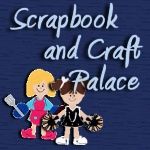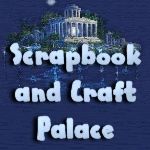 Below is for your ebay box. I made it all into one image so all you have to do in insert the image. You can use the code below as is or you can save the image to your own hosting and replace it with my image address that is bold in the code.

<p align="center"><img src="http://i90.photobucket.com/albums/k280/justonemorewebsite/customergraphics/momsdreamscrapbookpalace/1-15.jpg"></p>